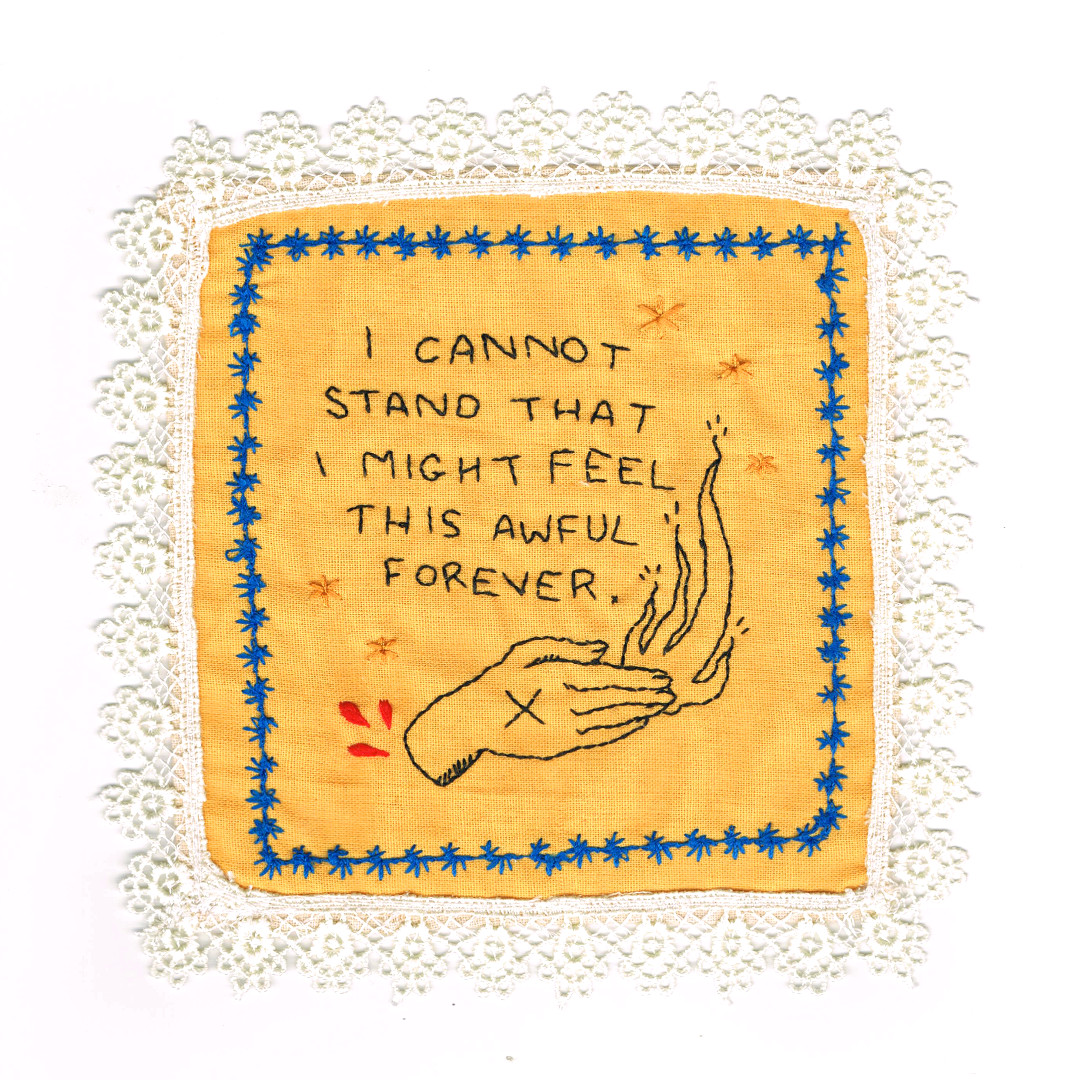 Embroidered Confession (#1)
Embroidered Confession (#2)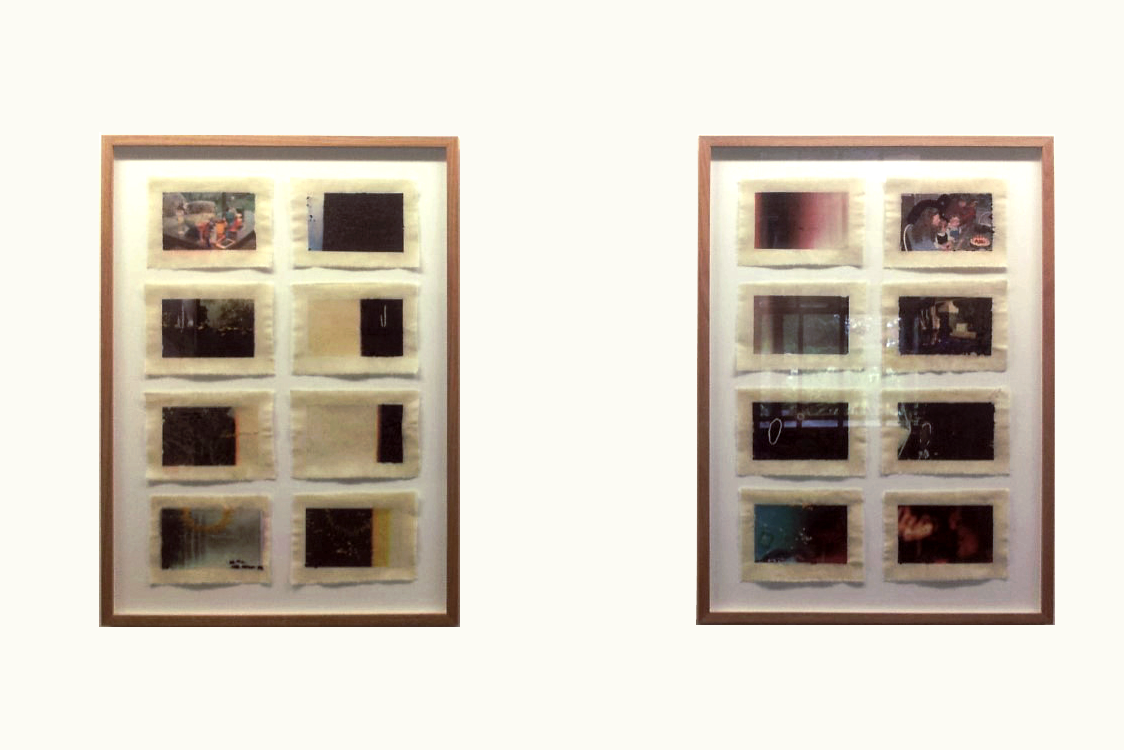 After Image, 2017
Fabric, paper, ink, embroidery thread, glue, finishing sealer.
Each frame (88) x (64) cm.
The price of communication is disembodiment.
In an increasingly image-saturated world, continuously advancing image-capturing technologies signify a desire to combat the shortcomings of human anthropological insufficiency - short lifespans, and therefore short memories. Human and machine must work together to produce an image before we become obsolete; in the click of the camera shutter, in the hum of the printer, in the whirr and stab of the sewing machine.
Photographs taken by accident which contain errors due to technological process, light or chemistry mishaps have been selected for transformation. Imagery becomes tactile, just barely on the threshold of existing. From the camera, to the darkroom, to the computer, to the paper, and finally, to the fabric and the sewing machine, each photograph has undergone a transformative process in which the hand of the artist has worked with the machine to produce a series of final images.


This work is up for sale. See the 'contact' page for lines of enquiry.
After Image, 2017 (Detail)
Detail of After Image, a photomedia/textile work.
See previous post for dimensions and artist statement.